Tromsø, Norway: Northern Lights Chase by Bus
Let us guide you on your journey to see the legendary Northern Lights and experience the breathtaking Norwegian Arctic with our amazing Guide, while traveling in a comfortable air-conditioned Bus.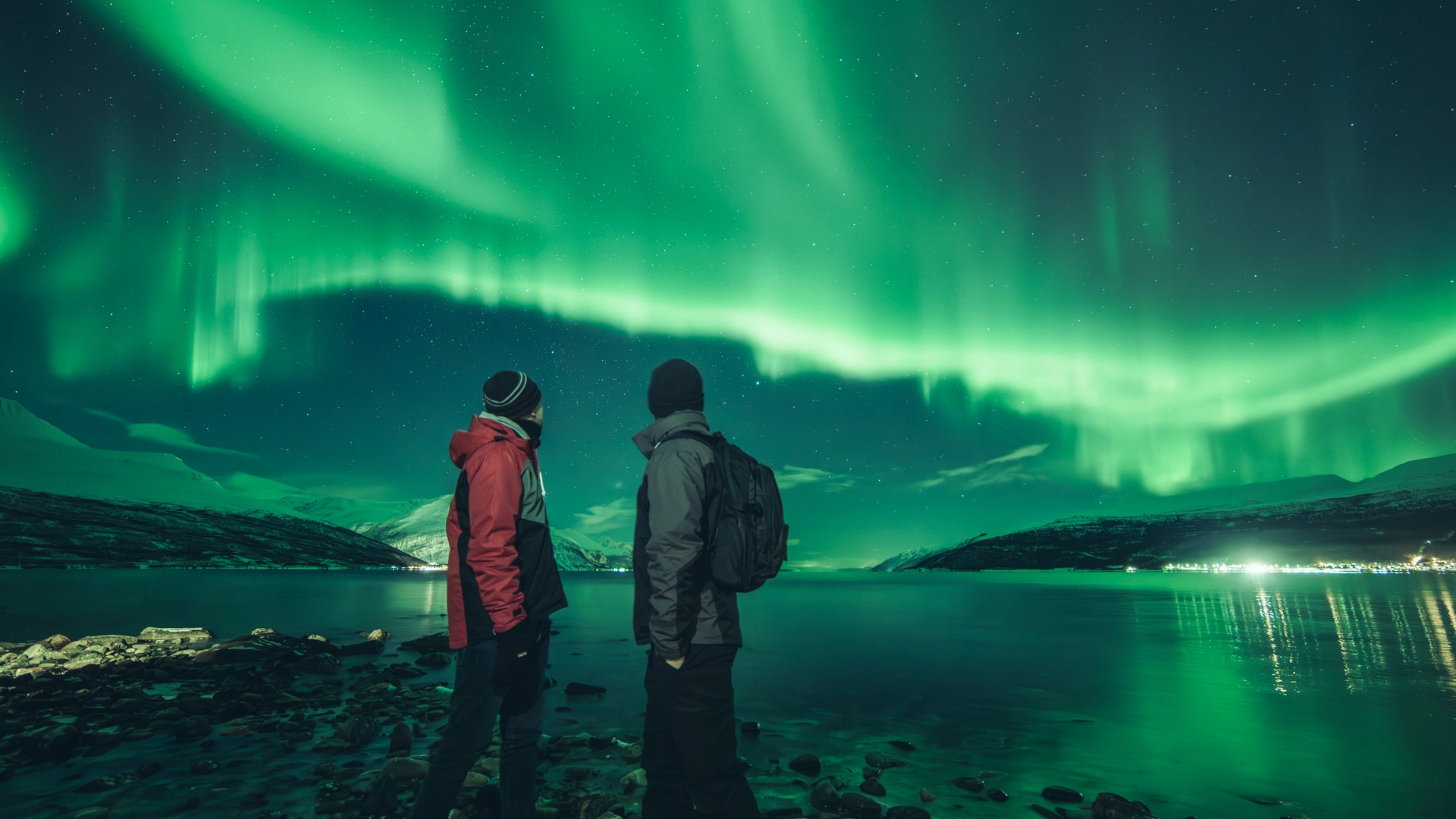 Highlights
Be professionally guided on your chase for the elusive Northern Lights.
Capture amazing Northern Lights photos with the assistant of our savvy Guide.
Experience the freezing Arctic Norway's while traveling in a comfortable air-conditioned bus.
Enjoy great stories and nerdy Northern Lights facts told by our amazing Guide.
Full description
You will start the tour and meet your experienced Guide at our Pickup place right in front of the Troll Museum (the newest museum in Tromsø and highly recommended to learn more about Norwegian Folklore and Fairytales).
A comfortable Bus with air conditioning and onboard toilet will be ready for you there.
When the group is complete and ready to depart, your Guide will give you a little introduction and then you will be on the road and the adventure begins.
Your Guide and Driver will be with you the whole Journey to keep you safe, informed and entertained.
During the ride, your Guide will be happy to share his extensive knowledge about the Northern Lights, Tromsø and other interesting topics.
The direction the bus is heading towards will depend on the weather forecast of the night and might change during the tour, since a clear sky or gaps in the clouds are needed to see the Northern Lights and the cloud coverage can differ in the area around Tromsø.
You will visit one or multiple spots to find the Northern Lights, sometimes they are closer by and sometimes they are as far away as the Finnish border (which is actually not so far away from Tromsø as you might think).
Your Guide will constantly monitor a variety of instruments to keep updated about weather changes and solar activity to give you the best chances to find the Northern Lights.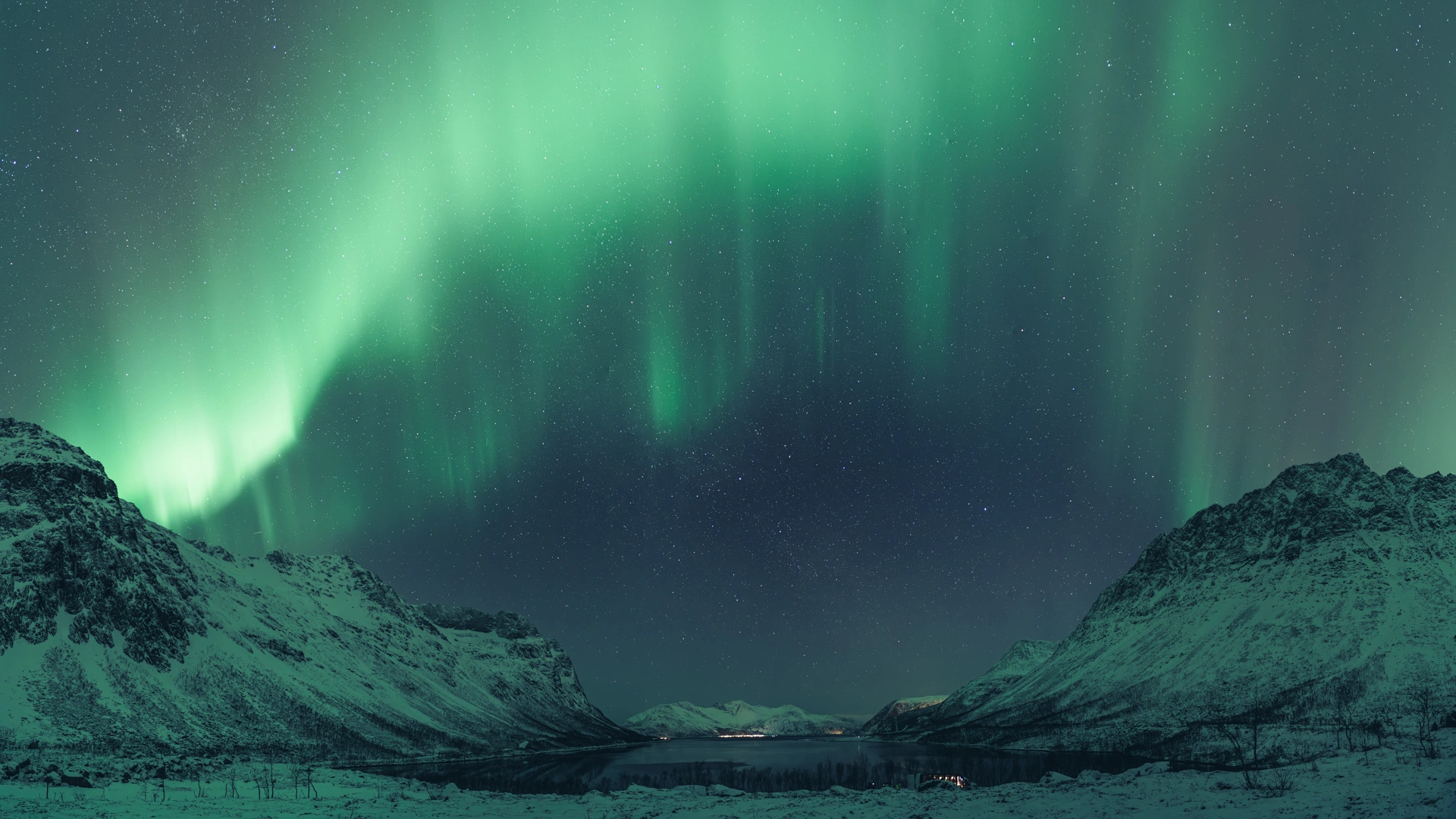 Once arriving at a spot and waiting for the Northern Lights to appear your guide will help you to set up your cameras and phones to capture the big show as best as possible.
While being outside of the bus the temperature can vary between 0 and -30 degree celsius in the Norwegian Arctic. However, our bus will always keep warm and can be used to rewarm yourself whenever you feel cold.
The Northern Lights appear sometimes just for a short time and sometimes they are visible the whole night, sometimes they are weaker and sometimes they are incredibly strong.
Please always keep in mind that the Northern Lights are a natural phenomena and although we spot them in most of our tours, there is still a small chance to not be able to see them that night. We therefore recommend booking multiple tours to make sure not to miss them.
The Tour will end between 23:30 – 0:30 at the same Pickup spot in front of the Troll Museum.
Includes
Professional Guide
Experienced Driver
Transport via air-conditioned Bus
On-board toilet
Know before you go
Bringing a tripod for your phone or camera is recommended to capture high quality photos.
While the bus is air-conditioned, once we leave the bus it will be around -10 to -15 degrees fahrenheit on average (max. -40 degrees fahrenheit on cold days). Warm clothes, winter shoes, wool socks, gloves and a good hat are recommended.
The tour will operate in all weather conditions. However, it can be subject to cancellation if road or weather conditions become a threat for safety.
The Northern Lights are a natural phenomena, spotting them on the tour cannot be guaranteed and not spotting them cannot be a refund reason.
To maximize the chance to see the Northern Lights, we recommend booking multiple tours.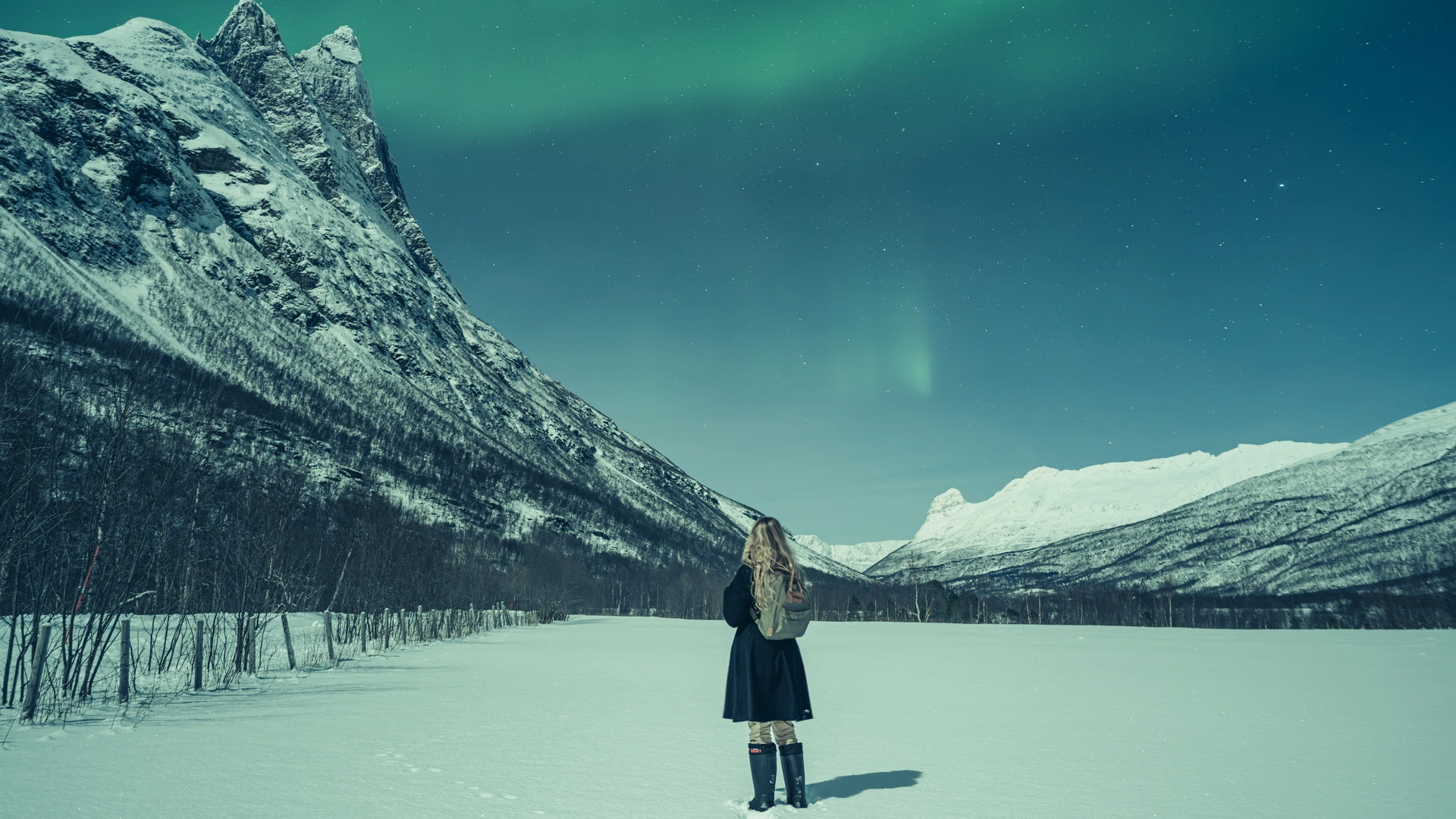 Pick-up
In front of the Troll Museum (see location on Google Maps)
Check-in: 17:15 (GMT+1)
Departure: 17:30
Tour duration: 6-7 hours
Arrival back: 23:30-0:30
Book Now!